"Less than 40% of employees know what their company is known for and what makes it unique and different from other competitors."
Do you truly know your company? What it offers? What it delivers? What is it known for or stands for? How it's perceived by customers, partners, and competitors? If you don't know, or not sure, then you need a Corporate Identity.
Improve your brand awareness, recognition and loyalty, you need an effective Corporate Identity strategy. Thoughtfully designed corporate identity increases the value of your brand and creates a positive image of your company leading to increased sales.
Corporate Identity is the collection of visual elements such as logos, taglines, fonts and colors that are used to identify your company, create an image and promote it.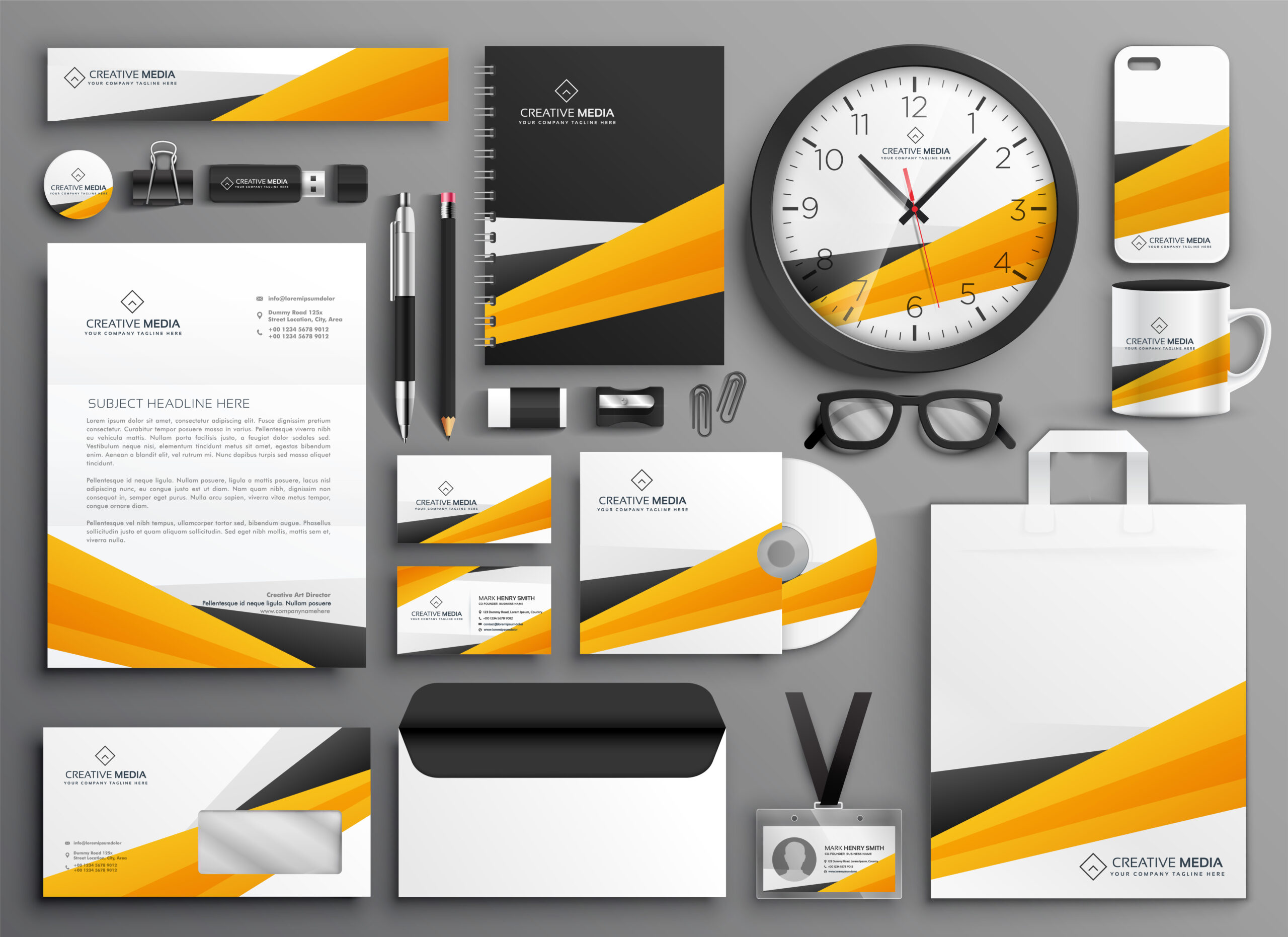 A strong Corporate Identity expresses your vision, values, purpose while focusing on to establish your business stand out from its competitors. It combines all of your communication efforts into a unified message that creates a lasting impression of your business in the public thoughts and mind.
A positive image helps your business attract and retain customers, establish new collaborations, obtain growth support and also receive good visibility in press.
1
What is Corporate Identity?
Image is what you want others to perceive about you and your business.
Corporate logo is visual representation of your business brand, it is identity card of your business. Corporate logo defines who, what and how of what defines your business.
Our experienced design team apply their branding skills to create refreshing and appealing Corporate Identity and branding strategy that will make a lasting good impression on your customers and prospective buyers.
We make your company present wow factor with great first impression.
We understand founder vision, historical journey, organization culture, values, target customers/markets, competition, your team and organizational strengths, challenges and opportunities. Remember this is tough and difficult to deep dive inside details of business owners/founder thoughts, dreams, and long term vision of key people within team.
Logo design

Logo redesign

Online presence

Business cards

Stationery

Print collateral

Company profile

Product catalogue

ServiProduct catalogue

Brochure / Flyer

Social network profile

Social network cover image design
Together, let's create first impression!